Here you will find the ultimate guide to your stay in Riga. We have prepared some special offers for you, as well as you'll find useful information about where to eat, what to see, and what to do in Riga. Check it out!
Riga – the capital of Latvia – is located on the Gulf of Riga, and it's a city with more than 630'000 inhabitants. Founded in 1201, the city has gone through the times of Livonian Order, Swedish Empire, Russian Empire, German Empire, Soviet Union, and Nazi Germany. Now it stands independently as the heart of the Republic of Latvia. The Telegraph had recently agreed on Graham Green's view of Riga as "the Paris of the North", and for some very good reasons.
Currency: euro
Time zone: GMT+3
Official language: Latvian
Our offers to you
We recommend
Others recommend
Our offers to you
We've prepared several offers that you can choose from. These following 2 offers are free of charge:
1) An excursion through Riga with a guide on Wednesday, 2nd October at 5:20PM starting from the hotel. The guide is going to take you through some of the most interesting places in the area. More information is going to be available at the event.
2) Morning workout run starting from the hotel at 7:30AM on 3rd October. You will be equipped with a water bottle and a guide who is going to show you some sites of the city that you would not get during traditional daylight hours.
In collaboration with Travel Out There agency, we've also come up with travel packages that are to be purchased on our website. If you're looking for a deeper insight in Latvian culture, then check these out:
Friday Party Package | 4th October | €35 + VAT
Best Latvian beer tasting
2 hour Excursion at the Stargorod brewery and the degustation of the best beers.
You will receive:
3 types of beer (0.3 l)

Short excursion at the brewery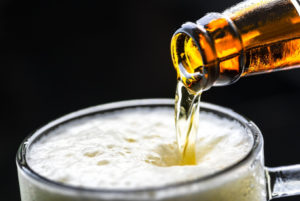 Street Burgers
You will receive:
Best Burger in Riga

Beer included
Design of "Street Burgers" – youthful, with a tactile orientation in pop culture and street fashion, stencil monochrome drawings and black and white street photos on the walls.
The attractiveness of Street Burgers lies in both the style and the content concept – a place where you can be sure that the burgers are only made from fresh, home-grown and home-made products. The burgers use real meat (both beef and chicken), which is also baked on the open fire grill. Burgers are quite solid size and a thinner eater may not be able to get it all in the belly, so Street Burgers also offers reduced-size or slender burgers (not to be confused with baby burgers) that are smaller but large enough to be enough. What's important at the burger, even if you have to wait in line, can be pretty fast.
The range of "Street burgers" is regularly updated with various new items, but there are many types of beef burgers, chicken burgers, and vegetarian burgers. Any burger is also available with gluten-free bread and, if desired, can be supplemented with various ingredients such as egg, blue cheese, bacon, pineapple, onions, etc.
For the drinks in Street burgers there is a self-service principle, and you can also refill your cola or coffee. In addition, they have coffee from Illy, there are also salads in several variations and such desserts.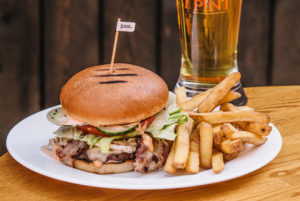 VIP Club Entrance
You will receive:
Free Entrance

VIP Status

No Need to Queue

Welcome drink

Area reserved in club
Travel Out There hostess will get your party right into the club and to your reserved table without the hassle of waiting lengthy lines.
For an additional charge we can also reserve a table for your group in the club.
The table reservation gets you immediate attention from the clubs' waiters and curious club guests. These clubs offer a lot of different types of music, rooms to enjoy and people to speak to. You will have the peace of mind of knowing that while you are exploring the club, you and your guests can always return to your table.
Tickets for the Friday Party Package are available here.
Experience Riga Networking Package | Saturday, 5th October | €130 + VAT
Wacky Races
You will receive:
City code game with a wacky side

Orienteering game played around Riga

Teams of 3 people per car

English-speaking Event Manager

All technical equipment

Technical support during the event

Tailor-made route

Medals for 3 best teams
If you want to have a slightly different experience from your days in Riga, we have something to offer you! Wacky Races is an orienteering around the city with checkpoints where you have to do easy photo/video tasks, while driving with our small but awesome cars.
Travel Out There creates a route considering what you want to see – would it be typical Riga sightseeing views or some more underground places known by locals. In addition it is not just a tour but a competition between the teams. For finding and completing each location/object/sight teams get points and after the finish, we collect the results and congratulate the winners.
All tasks must be captured in photo or video, so you also will have awesome and fun memories saved in your phones.
Usually we start and finish the event at our event venue located next to the Riga City Centre but of course it is possible to start and finish in any other location you wish (car delivery & pick-up charge applies). Wacky races activity takes around 3 hours.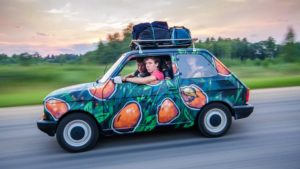 Latvian Degustation Experience
You will receive:
Sample Latvia's local cuisine washed down with some fine ales

English-speaking guide

Best Latvian beer tasting

Local snacks
How better to understand the culture and taste of the nation than by sampling the local brews? Latvia is famous for its wide selection and very tasty beers….experience them for yourself on our Best Latvian Beer Tasting experience.
4 best Latvian beers and a national dish – grey peas in special bacon gravy and snacks from four of Latvian provinces representing each of them. Total time of the degustation takes approx. 2 hours.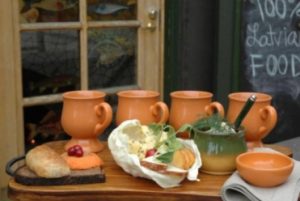 James Bond Shooting
You will receive:
Your chance to bring out the James Bond in you!
You get to shoot real bullets!
Shooting packages tailored to appetite and budget.
A cocktail of big guns, James Bond targets and plenty of Ammo ensures a heart-pounding shooting activity that you will certainly never forget. Shooting packages can be tailored to your budget and appetite for additional ammo. The standard shooting package certainly gives you a shooting experience to tell your friends and colleagues about.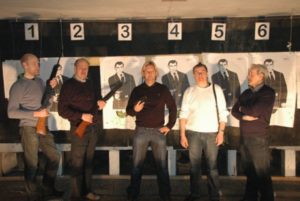 Andalūzijas suns
You will receive:
3 course meal

1 drink included
Andaluzijas Suns is a modern café & bar for all tastes and is located in the heart of the city – charming place Berga Bazars.
Every gourmet can choose the favourite meal – from burgers, fresh and light salads to Mexican cuisine and delightful main courses. The menu is regularly supplemented by a variety of seasonal offers and trends.
On working days business lunch is available, the offer changes every day. The bar is unique with its gin collection which is the biggest in Latvia – more than 90 gins from 14 countries. Gin tastings, gin cocktails of different styles, home-made lemonades and other refreshing drinks – everyone will find the most suitable!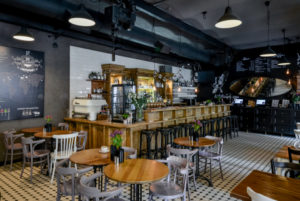 Tickets for this Experience Riga Networking Package are available here on our website.
We recommend
Sights

Museums

Art galleries

Restaurants

Things to do outside of Riga

Useful apps & links
Sights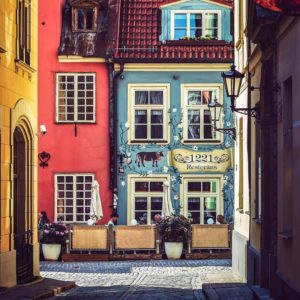 The Old Town
Check out directions in Google Maps .
The Old Town is the oldest section of Riga as well as the center of the city. It is the city's most popular area with tourists. In 1997, Riga's historic center was included in the UNESCO World Heritage List. The most impressive buildings in the Old Town are the Riga Cathedral and St. Peter's Church, offering a wonderful panoramic view on the city of Riga from a 72 meter observational tower.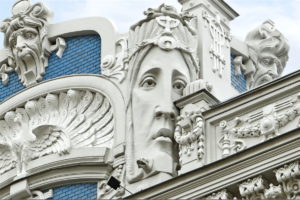 Art Nouveau
Check out directions in Google Maps
The central location for Art Nouveau style buildings is the downtown quarter known as the "quiet centre" – just a 10-minute stroll from Old Town. It is a vibrant feature in Riga's history, with Albert Street truly the main gem. Each edifice there is a unique masterpiece of design and construction. The style's active period was relatively short – from 1901 to 1908. Eight of the Albert Street buildings have been officially designated architectural landmarks.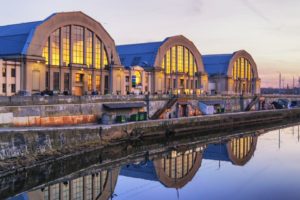 Riga Central Market @ Nēģu Street 7
Check out directions in Google Maps
In all periods of Latvia's history, the Central Market has symbolized well-being and prosperity. Never has it been left wanting; here we have the widest array of fresh catch from Latvian waters, baked goods, fruit and vegetables, herbs and spices, honey, peanuts, almonds and more. The Market satisfies with a huge variety of household goods, cut flowers, potted plants, and homemade handicrafts.
Museums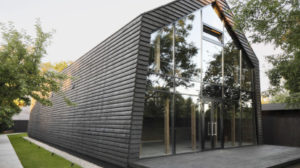 Zanis Lipke memorial @ Mazais Balasta dambis 9
Check out directions in Google Maps
Žanis Lipke Memorial is dedicated to a brave man who saved more than 50 Jews from Nazis during the Second World War by hiding them in a bunker under a shed. The memorial building shows the living conditions of the saved ones as close as possible; here you will find an exciting exhibition and a very interesting architecture.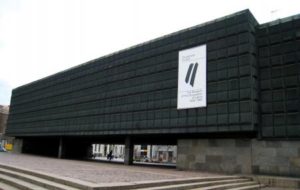 Museum of Occupation @ Raiņa Bulvāris 7
Check out directions in Google Maps
The Museum reveals Latvia's history from 1940 until 1991, when occupations by both the Soviet Union and Nazi Germany were experienced.
THE MUSEUM HAS LEFT its permanent premises in the Square of Latvian Riflemen (Latviešu strēlnieku laukums 1) to temporary premises at 7 Raiņa Boulevard, where the temporary exposition may be viewed in four exposition halls.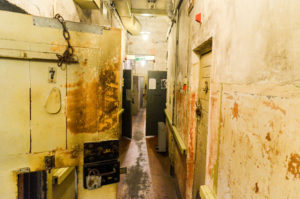 KGB museum @ Brīvības Street 61
Check out directions in Google Maps
The Museum offers guided tours of the basement prison cells and an exhibition about the history of KGB activities in Latvia during the Soviet occupation.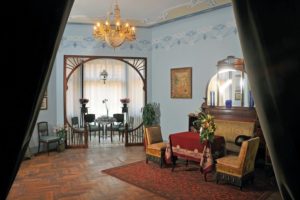 Art Nouveau museum @ Alberta Street 12
Check out directions in Google Maps
Rīga is one of the few European cities where Art Nouveau architecture, art and design objects have survived in great numbers. It is even called "the metropolis of Art Nouveau". There are 800 Art Nouveau buildings in Rīga, mostly located in the city's centre – particularly on Alberta Street. Riga Art Nouveau Centre can also be found on this street, in the former apartment of the renowned Latvian architect Konstantīns Pēkšēns, who lived and worked here till 1907 and designed this beautiful building.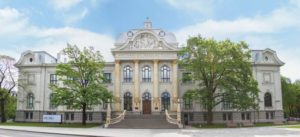 Latvian National Museum of Art @ Jāņa Rozentāla laukums 1
Check out directions in Google Maps
Do you feel like exploring some classical art, as well as visiting the most-instagrammed room in Riga? Then head to Latvian National Museum of Art – it is the most significant depository in the nation for works of art.
The National Art Museum's exposition is a comprehensive expose on Latvian art in both the 19th and 20th centuries, with emphasis on the various stylistic periods and the artists who were instrumental. Complete information is presented that clearly shows the development of Latvian art, focusing on the various periods, those who made it all happen, the highlights of the time.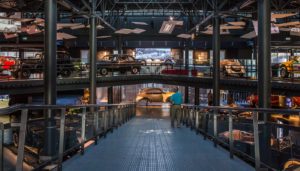 Riga Motor Museum @ S. Eizenšteina street 8
Check out directions in Google Maps
If art isn't your biggest passion, maybe you're more willing to see the largest and the most modern antique vehicle collection in the Baltics?
The Riga Motor Museum exhibition is organized in a form of an exciting interactive story about unique vehicles, notable persons and the most significant events in the history of the automotive industry, complemented by modern multimedia technologies.
The museum's collection is located on three floors and covers more than 4000 square meters, and currently it exhibits the largest and most diverse antique vehicle collection in the Baltics including more than 100 unique cars, motorcycles and bicycles. The exhibition tells a story about unique vehicles, notable persons and the most significant events in the history of the automotive industry.
Visitors shall explore the story using modern and diverse multimedia and design features, as well as participating in several interactivities. Historical vehicles displayed in a modern way make a visit to Riga Motor Museum an exciting way to spend a day exploring these truly unique vehicles.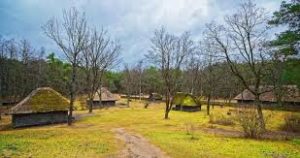 Latvian Ethnographic Open-Air Museum @ Brīvības street 21
How to get there: Check out directions in Google Maps
Feeling tired of the bustling city of Riga? Then feel free to head to the outskirts of Riga to explore The Latvian Ethnographic Open-air Museum – one of the oldest open-air museums in Europe. Now its territory covers 87.66 hectares of forest on the banks of Lake Jugla. The museum displays 118 historic buildings from all Latvian regions – Kurzeme, Vidzeme, Zemgale and Latgale dating from the 17th century to the beginning of 1930s.
The museum features the homes of Latvian farmers, craftsmen and fishermen, with permanent exhibitions of household and work equipment that are characterised by the specific time period, region and the owners' occupation. Visitors can also learn more about Kurzeme Liv fishermen and Latgale old-believers' houses here.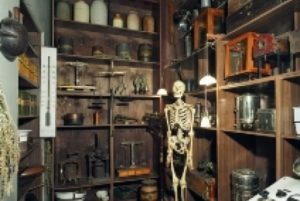 Pauls Stradins Museum for History of Medicine @ Antonijas street 1
How to get there:  Check out directions in Google Maps
You don't have to be a doctor in order for this museum to captivate you. The Pauls Stradins Museum for history of medicine is one of the three biggest museums for history of medicine in the world. The story begins in the basement of the museum building, where the placed exhibits and dioramas show the first steps of the evolution of medicine. Dealing with trauma wounds, bandaging wounds, the healing methods of traditional medicine – all this was already known to man in the ancient times. A crucial part at that time was mythical medicine – amulets, lucky charms and witchcraft, which was performed by a hex, shaman and mages.
The visitors can see the development of medical history from the times of ethno medicine till the mid 20th century in thematic or overview excursions, as well as enjoy a unique exhibition concerning outer biology and medicine.
The journey continues in the medieval floor of the museum showing the reconstructed medieval cloister hospital and pharmacy. Walk through the medieval town designed by Pauls Stradins and learn of the illnesses of that time as well as treatment methods.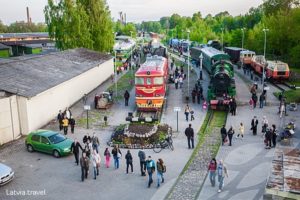 Latvian Railway History Museum @ Uzvaras bulvāris 2A
How to get there: Check out directions in Google Maps
Yes, we know it's the 21st century, but the railroads are still here, as well as The Latvian Railway History Museum. It was established on August 30, 1994 and contains more than a thousand items, documents and photographs related to railway communications and signalling equipment, tools and instruments, uniforms and badges.
Railway is the forerunner of civilisation and a life artery, as well as a friend to adventurers, offering people a way to attain their dreams. The importance of railway is inestimable, and the smell of railway is unmistakable. The Latvian Railway history Museum invites you to explore the world of railways. An interesting feature of the museum is that it is situated near a functioning railway line.
Art galleries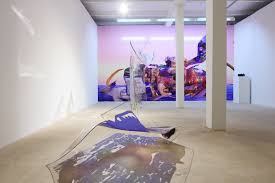 Kim? @ Sporta Street 2, k-1
Check out directions in Google Maps
kim? Contemporary Art Centre was founded in 2009. The name of kim? is an abbreviation of an insistent question "what is art?" ("kas ir māksla?" in Latvian). The organization is offering a certain range of activities such as exhibitions, lectures, discussions and other events related to recent art, theory and social issues.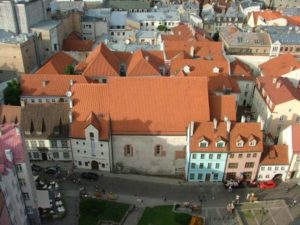 The Museum of Decorative and Design Art @ Skārņu Street 10
Check out directions in Google Maps
The Museum of Decorative and Design Art is located in the former St. George's Church building (1204), which is the oldest stone building in Riga. It features seven collections of decorative and design art work. Alongside the permanent exhibitions, the museum presents a wide range of temporary shows and annual exhibitions of Latvian and international decorative art and design.
Restaurants
If you're looking for a nice place to hang out and have a drink in the evening, check these out:
If you're looking for a place to eat that is nice with friendly prices, check these out:
If you're looking for a fancier place, then check these out:
..in the Old Town:
..outside of the Old Town:
Things to do outside of Riga
Coming to Latvia for a longer vacation and feel the urge to explore even beyond the capital city? Then consider visiting these places:
Sigulda

(a city with bobsleigh track, bungee jump, cable car)

Aerodium

(wind tunnel)

Tarzāns

(obstacle trail with ziplines)

Jūrmala

(beach side)
Useful apps & links
Others recommend
We've also looked up some recommendations by others, and we hope that these will be useful to you as well. For example, this itinerary will provide you with some tips & tricks on how to get around Riga. It also has some of the most picturesque sights on its plans, such as Bastion Hill Park, Riga Old Town, Līvu Square, Dome Square, Art Nouveau Buildings, and more. If you're looking for a good spot where to view Riga from above, then the Latvian Academy of Sciences Observation Deck is the place to be. 
https://www.roadaffair.com/2-days-in-riga-itinerary/
This 2-day itinerary has some cozy local pubs and cafes on its list while you walk through the center of Riga. Here you can also find some places to visit that are a bit away from the centre of Riga, like Latvian Ethnographic Museum which is a great choice if you'd like to see farmsteads, windmills, fishing villages, churches and other historic structures that have been moved here from their original locations throughout the Latvian countryside and preserved for posterity.
https://www.inyourpocket.com/riga/Riga-in-48-hours_73407f
Lonely Planet has you covered if you're staying in Riga for longer than 2 days. This itinerary provides you with some places that are worth the visit and that are located outside of Riga. For example, check out Jūrmala – Latvia's uber-resort town, or go to other breathtaking cities, like Sigulda, Turaida, Līgatne, and Cēsis. 
https://www.lonelyplanet.com/latvia/riga/planning/itineraries/a/nar/5e48961d-ec7c-4fb8-b5f1-07bdbf083b2d/360099
Create your own itinerary by choosing some of the things to do in Riga! This link will provide you with 30 ideas things to do here, whether you'd like to learn more about the history of Latvia, visit the Old Town, spend some time in the parks of Riga, or go to the beach! 
https://maketimetoseetheworld.com/things-to-do-in-riga-day-trips/
If you have any questions, don't hesitate to contact us on Facebook!