We know how overwhelming it often is to plan out everything by detail, especially when it comes to planning your trips to foreign countries. That's why we have not only provided a list of itineraries for you in our previous blog post, but Travel Out There has also prepared a travel package – you can choose to participate in both days, or just choose one of these 2 days. This post will give you an insight on Friday's party package. Click here to see the offer for Saturday.
FRIDAY | 4TH OCTOBER | PARTY PACKAGE | €40
Best Latvian beer tasting
2 hour Excursion at the Stargorod brewery and the degustation of the best beers.
You will receive:
3 types of beer (0.3 l)
Short excursion at the brewery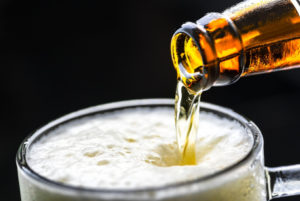 Street Burgers
You will receive:
Continuation from Beer Tasting
Best Burger in Riga
Beer included
Design of "Street Burgers" – youthful, with a tactile orientation in pop culture and street fashion, stencil monochrome drawings and black and white street photos on the walls.
The attractiveness of Street Burgers lies in both the style and the content concept – a place where you can be sure that the burgers are only made from fresh, home-grown and home-made products. The burgers use real meat (both beef and chicken), which is also baked on the open fire grill. Burgers are quite solid size and a thinner eater may not be able to get it all in the belly, so Street Burgers also offers reduced-size or slender burgers (not to be confused with baby burgers) that are smaller but large enough to be enough. What's important at the burger, even if you have to wait in line, can be pretty fast.
The range of "Street burgers" is regularly updated with various new items, but there are many types of beef burgers, chicken burgers, and vegetarian burgers. Any burger is also available with gluten-free bread and, if desired, can be supplemented with various ingredients such as egg, blue cheese, bacon, pineapple, onions, etc.
For the drinks in Street burgers there is a self-service principle, and you can also refill your cola or coffee. In addition, they have coffee from Illy, there are also salads in several variations and such desserts.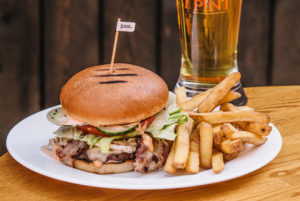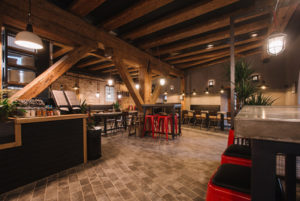 VIP Club Entrance
You will receive:
Free Entrance

VIP Status

No Need to Queue

Welcome drink

Area reserved in club
Allow Travel Out There to fulfil all your needs for your night out, leaving you to total enjoyment while attending one of city's best nightclubs. Our hostess will get your party right into the club and to your reserved table without the hassle of waiting lengthy lines.
For an additional charge we can also reserve a table for your group in the club.
The table reservation gets you immediate attention from the clubs' waiters and curious club guests. These clubs offer a lot of different types of music, rooms to enjoy and people to speak to. You will have the peace of mind of knowing that while you are exploring the club, you and your guests can always return to your table.
To check out these and other remarkable Travel Out There incentives visit
www.traveloutthere.com